The Tortoise and the Hare
Includes:
● 1 Picture Disc
● 1 Activation Card
How it works
Open the Moonlite App
How it works
Clip the projector to your phone (see supported devices)
How it works
Pop a story disk into the Moonlite Projector
How it works
Begin projecting and start your magical storytime!
AN IMMERSIVE READING EXPERIENCE
In-app sound effects complete the magical effect of your bedtime storybook projector experience; as kids listen to the stories, they'll develop their language skills, creativity and a love of reading and learning.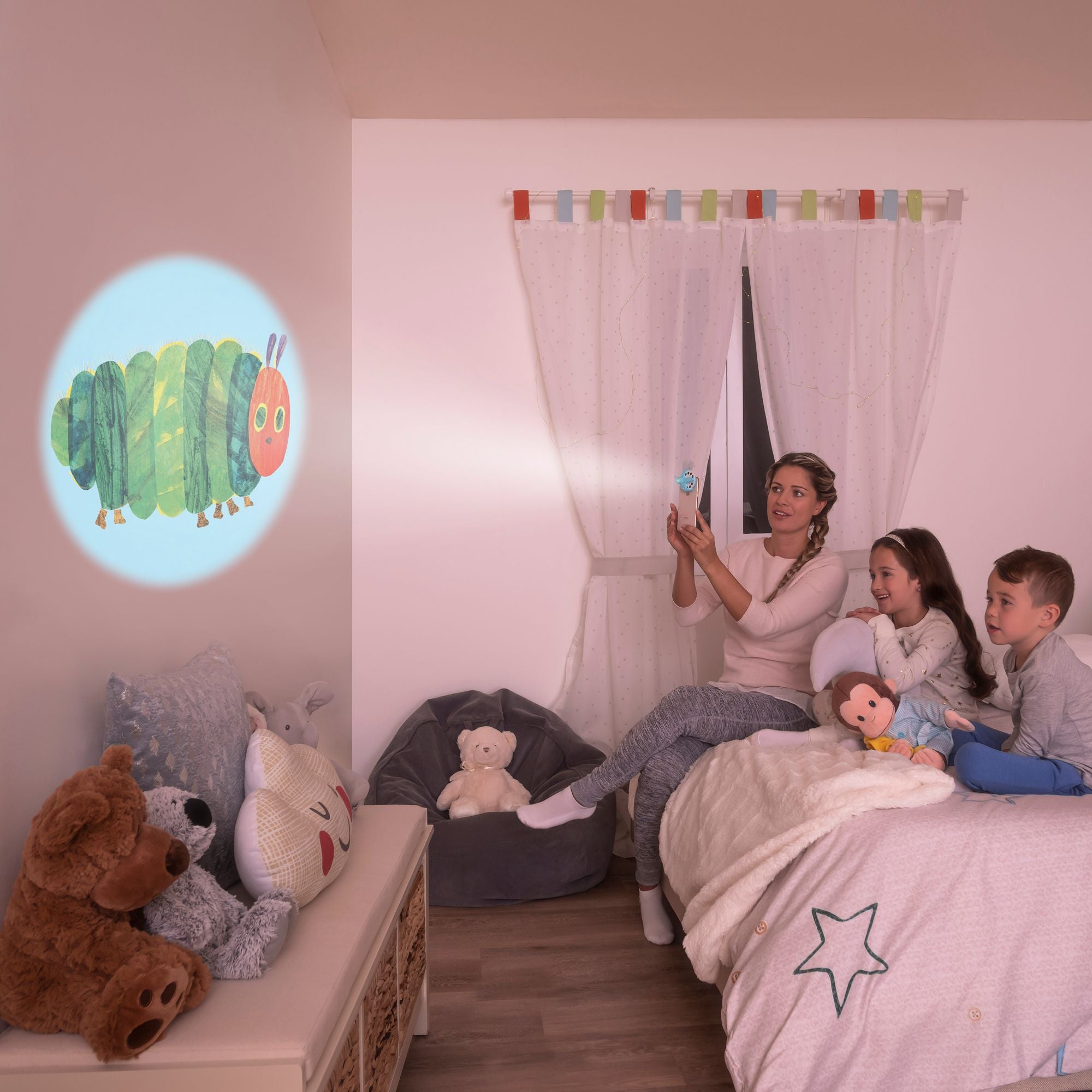 THE STORY COMES ALIVE WITH MOONLITE!
Clip the easy-to-use projector onto your smartphone (not included), slide the Moonlite's Picture Disc and project vibrant images onto any surface! Moonlite is lightweight and small enough to carry with you wherever you go.
DEVELOP A LOVE OF LEARNING
Adored by children and adults, award-winning Moonlite and the Picture Discs create an immersive reading experience that instills a love of learning at a young age. As kids follow along to their favorite stories, they develop their imagination, creativity, and language skills.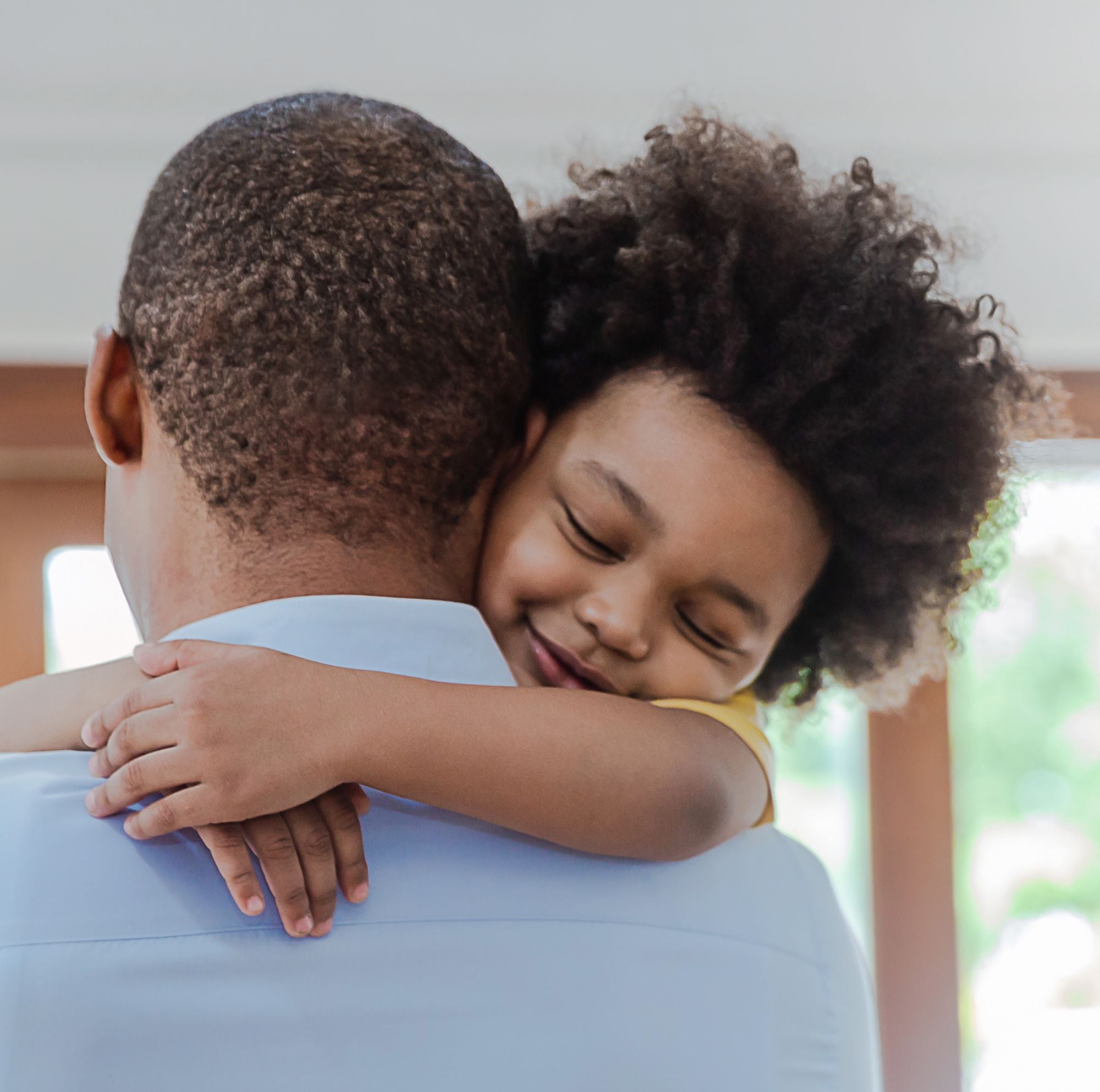 PARENTS ARE THE STORYTIME HEROES
Your kids will love to cuddle up as you read them the bright, colorful stories projected on the wall from your phone.
Finally … A Winning Bedtime Routine
I could never get my kids to go to sleep until I discovered Moonlite.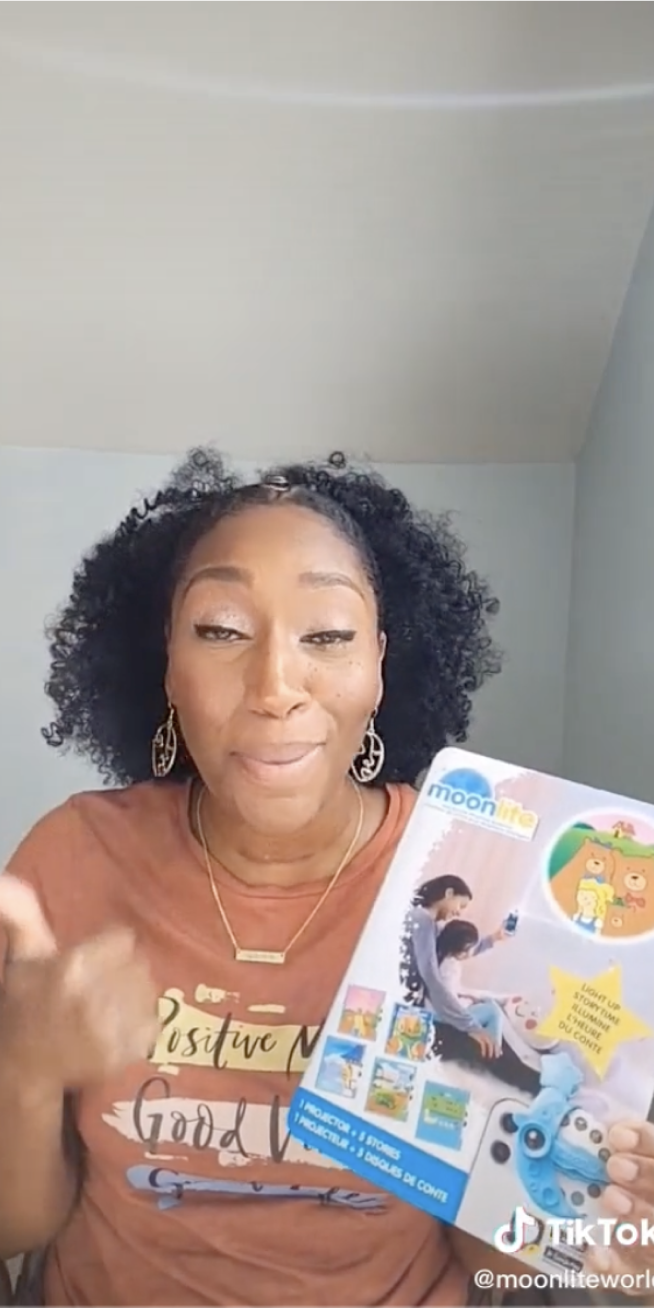 What is included in the Story Details?
The Story Details include a summary of the book, author and illustrator details, and copyright information.
How do I turn the sounds on/off?
They cannot be turned off. There are 3 sounds to choose from, or turn your phone volume off or all the way down.
What do I do if I still cannot hear any sounds?
Turn your phone volume up.
How do I adjust the brightness?
Open your story and then press the sun icon in the lower left corner. Then, adjust Screen Brightness & Projection Brightness.
What does the blue circle around the text mean?
That indicates the story word that has a sound. Press the word to hear the sound.
Press the screen and then the X button in the top left corner to exit the story.
SUBSCRIBE & SAVE
New stories delivered to your door every month.
Save $
Get stories delivered to your door every month.
Free Shipping
Track your order online.
Flexible
Easy to skip a month or cancel.
Reviews
Brianna B.

Verified Buyer

Love

My daughter loves this story and it is just the right length for bedtime

Super fun

This reading night its been the Best ever to spent quality time with my baby. Eager to buy the books in spanish version !!!

My 2.5 year old son's favorite

I bought 11 stories from Moonlite thus far and this one is hands-down the best one. There's a narrative and the story is wholesome. The images are simple so there's no blurriness issue. The sounds embedded in the app are intuitive (cats, horses, eggs cracking, etc.) My son laughs when the Hare laughs and hurriedly runs to catch up with the Tortoise. He just can't get enough of this story. I highly recommend it.

5 Stars

This was a great way to introduce this story to my kids. They love the extra sounds that helps bring this to life.
Reviews Loaded
Reviews Added