Disney Pixar 4 Story Collection with Projector
Includes a Moonlite Projector and 4 stories. Each story contains a picture disc and activation code that downloads the content onto your smart device.


Stories Included:
● Cars
● Monsters, Inc.
● The Incredibles
● Toy Story: Toys That Go Bump in the Night
Age: 2-6
Moonlite Storytime transforms together time into a special experience for parents, caregivers, and children. The 4 Story Collection with Projector uses ambient music, playful sounds, and big, bright storybook images to tickle your child's senses. Moonlite Storytime creates a magical and unique bonding experience that children love and parents look forward to.
Cars
While traveling to California to race against The King and Chick Hicks for the Piston Cup Championship, Lightning McQueen becomes lost after failing out of his trailer in Radiator Springs' run-down town. While there he slowly befriends the town's odd residents including Sally, Doc Hudson, and Mater. When it comes time for him to leave, the championship is no longer his top priority.

Monsters, Inc.
Monsters, Incorporated is the largest factory in the world of the monsters, and James P. Sullivan is one of its top scarers. Sullivan is a giant, intimidating monster with blue fur, large purple spots, and horns. His scare assistant, best friend, and roommate is Mike Wazowski, a green, opinionated, feisty little one-eyed monster. Visiting from the human world is Boo, a tiny girl who goes where no human has ever gone before!

The Incredibles
Mr. Incredible and Elastigirl are forced to assume mundane lives as Bob and Helen Parr after all super-powered activities have been banned by the government. While Mr. Incredible loves his wife and kids, he longs to return to a life of adventure, and he gets a chance when summoned to an island to battle an out-of-control robot. Soon, Mr. Incredible is in trouble, and it's up to his family to save him.

Toy Story: Toys That Go Bump in the Night
One stormy night, Andy is away at a slumber party. As a streak of lightning lights up the sky, Woody the cowboy and his toy friends decide it's the perfect night to tell scary stories! The toys take turns telling their spookiest tales and finally fall asleep. But Rex the dinosaur, too scared to sleep, hears scary noises coming from under Andy's bed, so he wakes up Woody to investigate! What could possibly be lurking under Andy's bed?

© 2022 Disney Enterprises, Inc. All rights reserved
How it works
Open the Moonlite App
How it works
Clip the projector to your phone (see supported devices)
How it works
Pop a story disk into the Moonlite Projector
How it works
Begin projecting and start your magical storytime!
TRANSFORM YOUR HOME INTO A MAGICAL STORY THEATER
Simply attach the projector to your smartphone flashlight, download the interactive app and select your story to launch an unforgettable storytelling moment with your kids.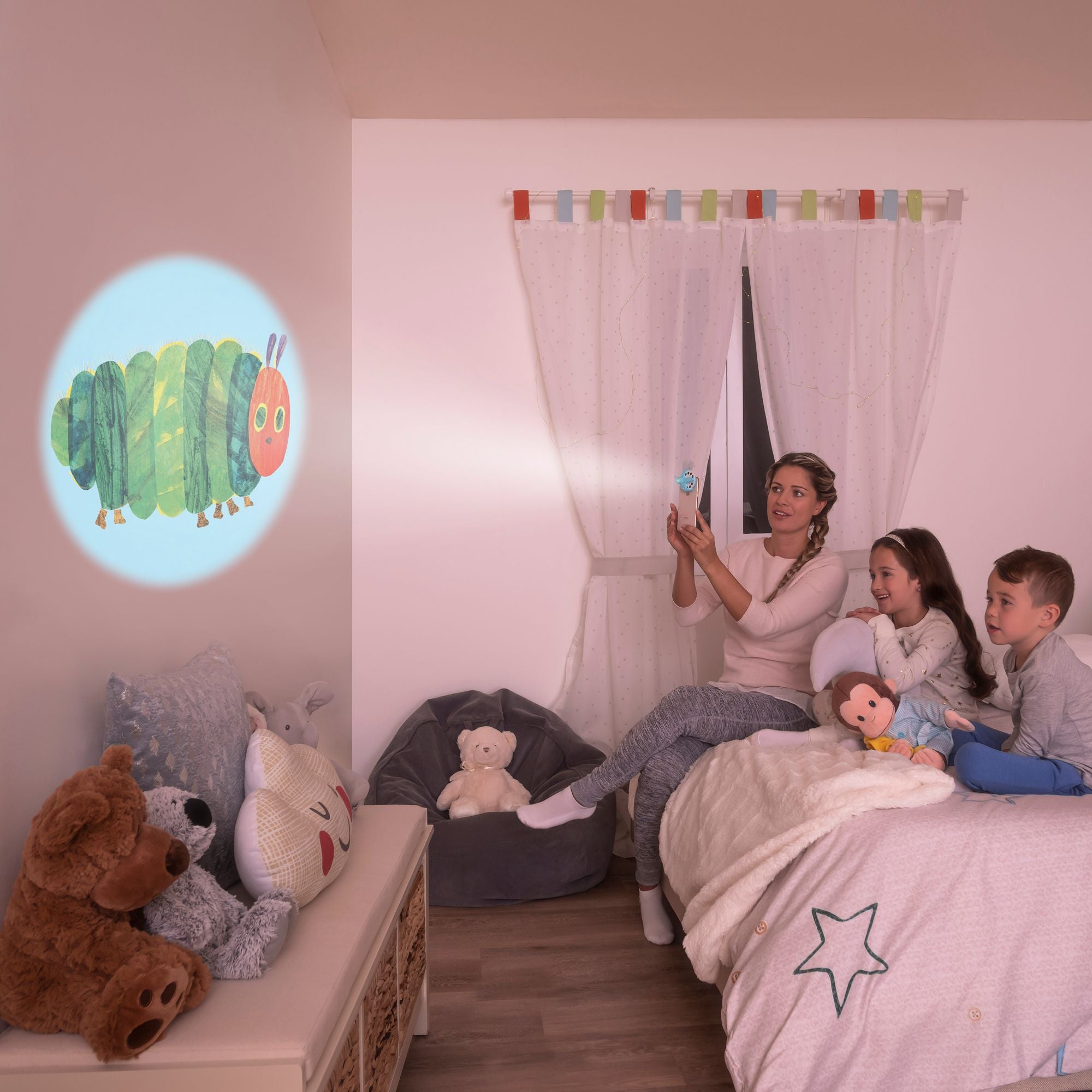 BRING BACK THE MAGIC
Relive the fun of the beloved Disney Princess characters and share this immersive experience with your family; These storybook sets make great gifts for girls or boys, for birthdays, holidays, or anytime; Build your digital stories collection with additional Moonlite stories and keep the fun going; Great for ages 2 and up
A BETTER BEDTIME ROUTINE
Moonlite founder Natalie came up with the idea for interactive storytelling to transform her daughter's favorite books into magical experiences; Her goal was to engage and immerse her daughter into the stories; She invented Moonlite combining stories and imagery projection for instant magical moments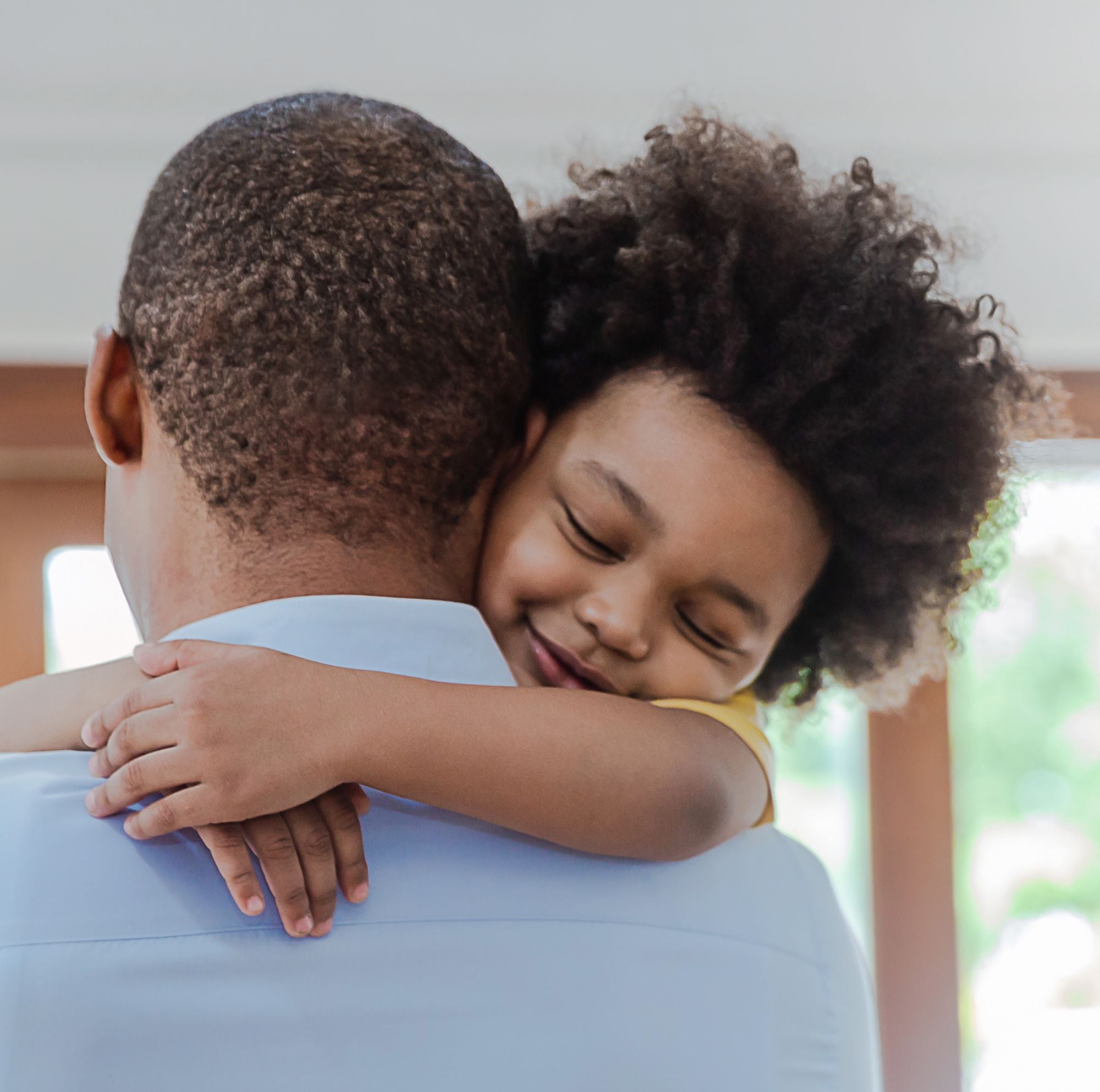 EASY-TO-USE PORTABLE STORYBOOK PROJECTOR
Easy to transport for use in any room in the house, take along while traveling, or when the kids head to grandma's house; Never be without your child's important bedtime routine
Finally … A Winning Bedtime Routine
I could never get my kids to go to sleep until I discovered Moonlite.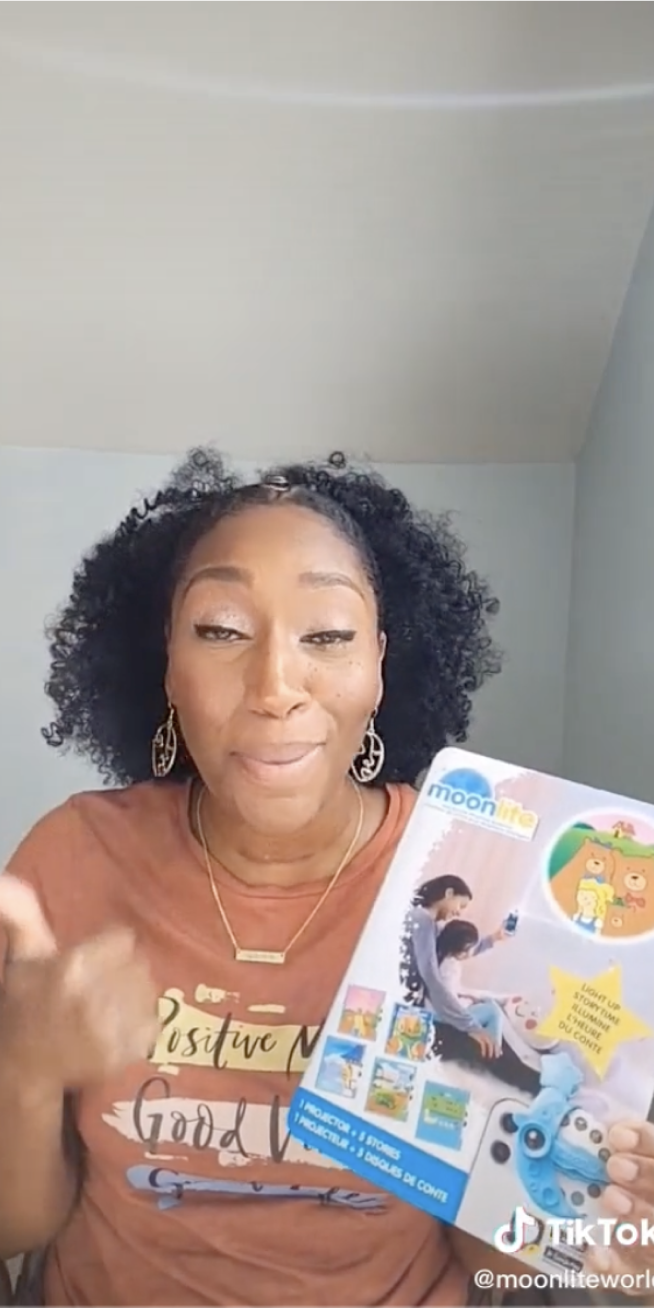 What is included in the Story Details?
The Story Details include a summary of the book, author and illustrator details, and copyright information.
How do I turn the sounds on/off?
They cannot be turned off. There are 3 sounds to choose from, or turn your phone volume off or all the way down.
What do I do if I still cannot hear any sounds?
Turn your phone volume up.
How do I adjust the brightness?
Open your story and then press the sun icon in the lower left corner. Then, adjust Screen Brightness & Projection Brightness.
What does the blue circle around the text mean?
That indicates the story word that has a sound. Press the word to hear the sound.
Press the screen and then the X button in the top left corner to exit the story.
SUBSCRIBE & SAVE
New stories delivered to your door every month.
Save $
Get stories delivered to your door every month.
Free Shipping
Track your order online.
Flexible
Easy to skip a month or cancel.
Reviews
Love it!!!

My son and nephew love all of the stories that's why I purchased the package when I saw it!

We have a new favorite!!

We have been using our projector every night before bed, as well as before AND after naps! My 3 year old son is waking up asking for another story! We are both loving this so so much! I have bought 3 more for friends, because I know their little ones will love it just as much! Thank you so much for this! We truly love it so much!!!!!

Love the stories!

My little one loves these stories! Great addition to our collection.

Love it!

We love that we can put a twist on bedtime. Having the pictures on the wall helps my son to relax before he falls asleep.

Pixar 4 Story Collection with Projector

It is a gift for our grand children for Easter, I am sure they will love it!!
Reviews Loaded
Reviews Added