Disney Mickey & Friends 4 Story Collection with Projector
The Moonlite Storytime Mickey & Friends Collection includes a Moonlite Projector and 4 stories. Each story contains a picture disc and activation code that downloads the content onto your smart device.


Stories Included:
● A Perfect Picnic
● A Summer Day
● The Birthday Surprise
● A Surprise For Pluto
Age: 2-6
Moonlite Storytime transforms together time into a special experience for parents, caregivers, and children. The 4 Story Collection with Projector uses ambient music, playful sounds, and big, bright storybook images to tickle your child's senses. Moonlite Storytime creates a magical and unique bonding experience that children love and parents look forward to.
Disney's Mickey & Friends - A Perfect Picnic
It's springtime, and what better way to celebrate than with a picnic? Come along with Mickey and friends as they enjoy the beautiful day with great food and even better company.

Disney Mickey & Friends: The Birthday Surprise
It's Mickey's birthday, and he's sure his friends are throwing him a party. There's just a problem… there are no signs of a party. Have Mickey's friends forgotten all about his big day?
Disney Mickey & Friends: A Surprise for Pluto
One sunny morning, Mickey got a splendid idea: he would spend the day building a tree house with his friends! Right away, Mickey and the gang get to work sawing, hammering, and painting boards. Don't miss this heartwarming tale as Mickey and his friends work together to build the best tree house ever.
Disney Mickey & Friends: The Kitten Sitters
Minnie has asked Mickey to kitten-sit her sweet little kitten, Figaro, for the weekend. But Figaro turns out to be anything but sweet! Will Mickey be able to put up with Figaro for the whole weekend?

© 2018 Disney Enterprises, Inc. All rights reserved.  
How it works
Open the Moonlite App
How it works
Clip the projector to your phone (see supported devices)
How it works
Pop a story disk into the Moonlite Projector
How it works
Begin projecting and start your magical storytime!
TRANSFORM YOUR HOME INTO A MAGICAL STORY THEATER
Simply attach the projector to your smartphone flashlight, download the interactive app and select your story to launch an unforgettable storytelling moment with your kids.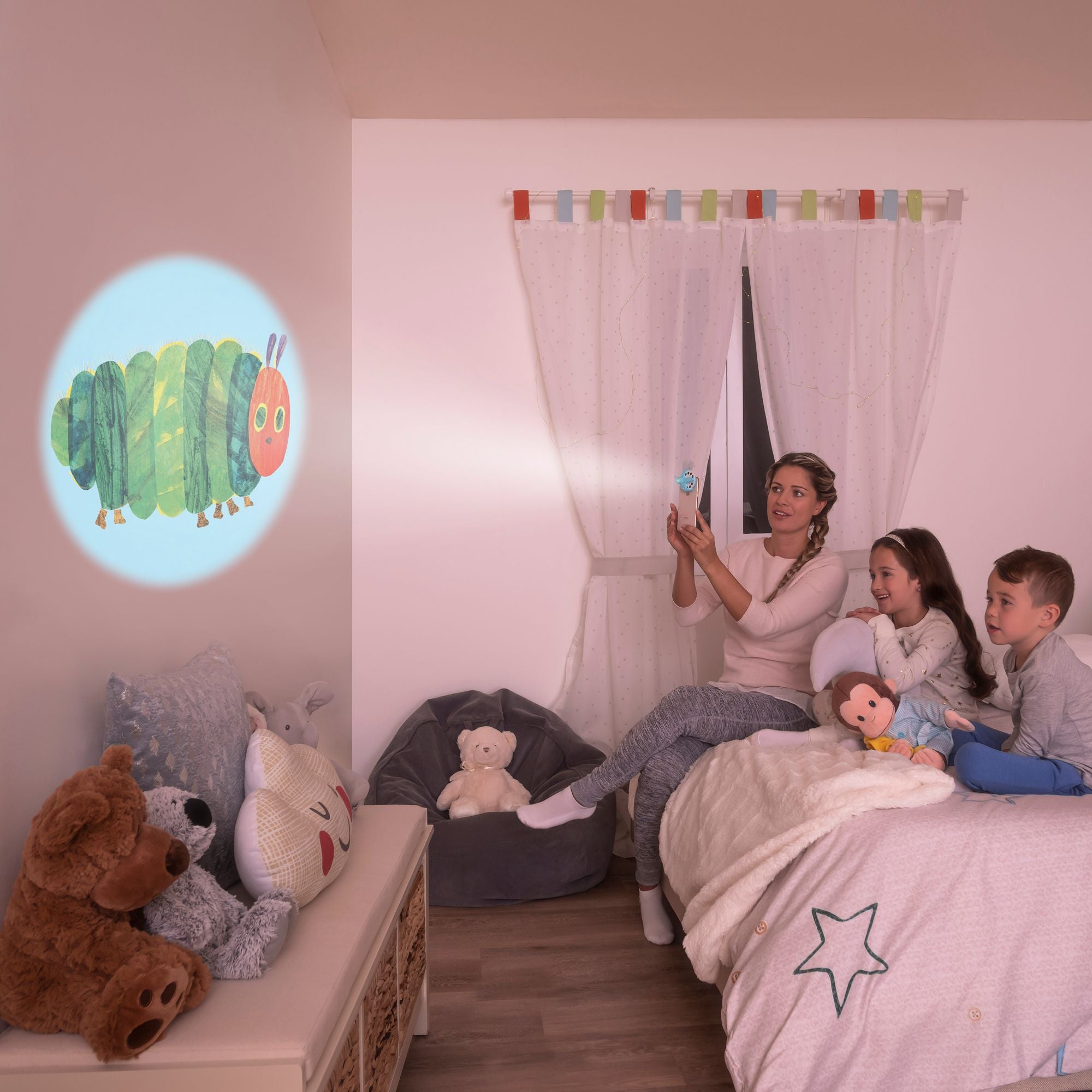 BRING BACK THE MAGIC
Relive the fun of the beloved Disney Princess characters and share this immersive experience with your family; These storybook sets make great gifts for girls or boys, for birthdays, holidays, or anytime; Build your digital stories collection with additional Moonlite stories and keep the fun going; Great for ages 2 and up
A BETTER BEDTIME ROUTINE
Moonlite founder Natalie came up with the idea for interactive storytelling to transform her daughter's favorite books into magical experiences; Her goal was to engage and immerse her daughter into the stories; She invented Moonlite combining stories and imagery projection for instant magical moments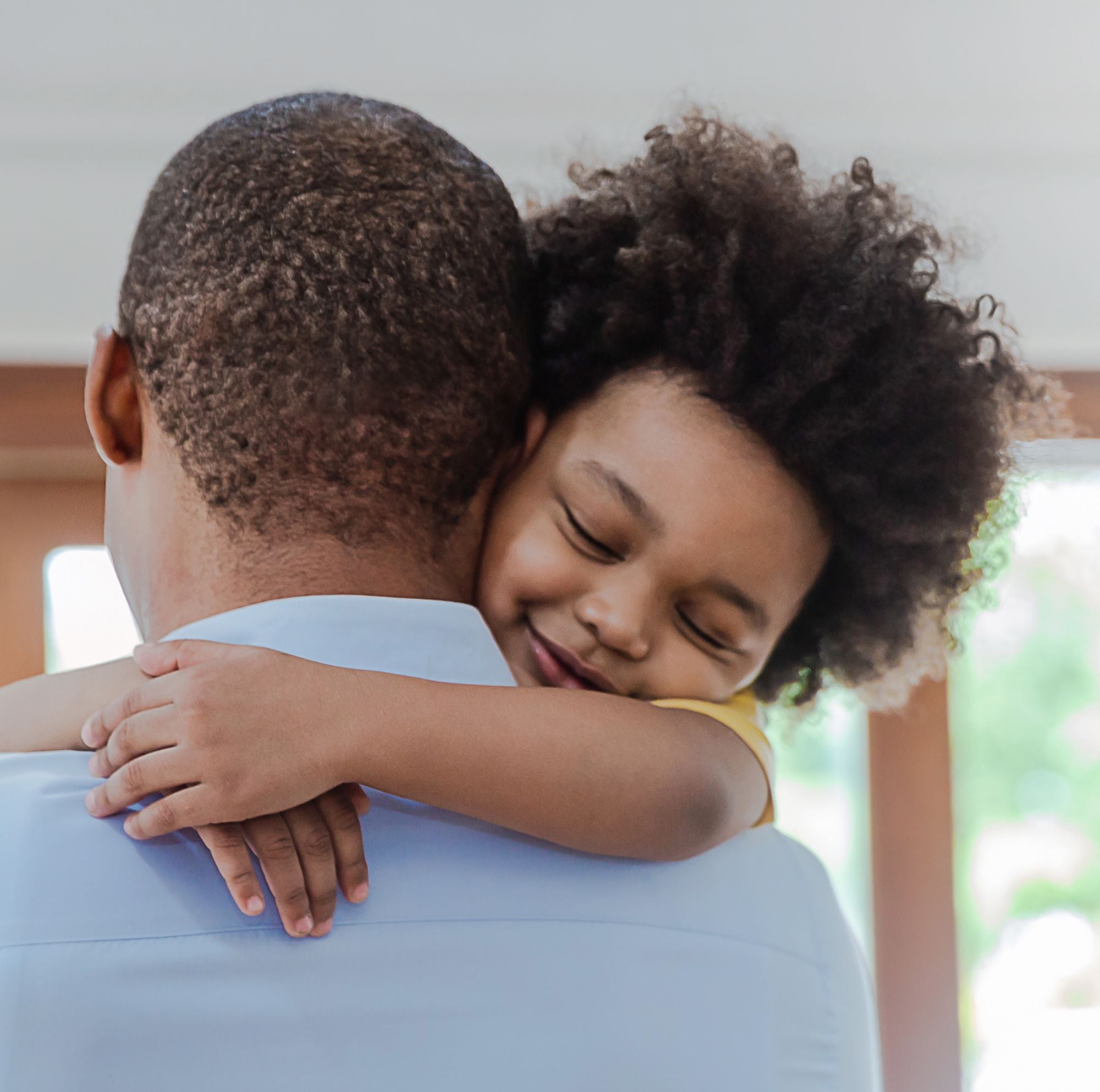 EASY-TO-USE PORTABLE STORYBOOK PROJECTOR
Easy to transport for use in any room in the house, take along while traveling, or when the kids head to grandma's house; Never be without your child's important bedtime routine
Finally … A Winning Bedtime Routine
I could never get my kids to go to sleep until I discovered Moonlite.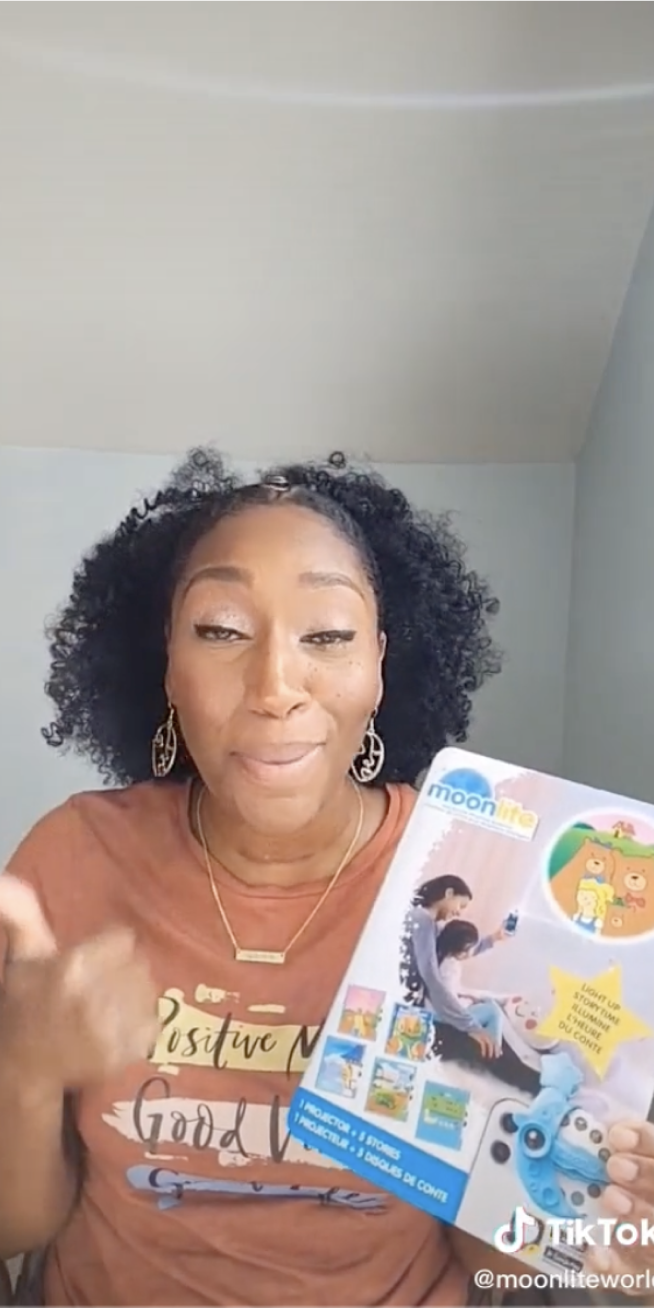 What is included in the Story Details?
The Story Details include a summary of the book, author and illustrator details, and copyright information.
How do I turn the sounds on/off?
They cannot be turned off. There are 3 sounds to choose from, or turn your phone volume off or all the way down.
What do I do if I still cannot hear any sounds?
Turn your phone volume up.
How do I adjust the brightness?
Open your story and then press the sun icon in the lower left corner. Then, adjust Screen Brightness & Projection Brightness.
What does the blue circle around the text mean?
That indicates the story word that has a sound. Press the word to hear the sound.
Press the screen and then the X button in the top left corner to exit the story.
SUBSCRIBE & SAVE
New stories delivered to your door every month.
Save $
Get stories delivered to your door every month.
Free Shipping
Track your order online.
Flexible
Easy to skip a month or cancel.
Reviews
AWESOME!!!!

I am a special needs nanny to a child that has CVI (Cortical Visual Impairment (CVI) is diagnosed when children show abnormal visual responses that aren't caused by the eyes themselves) and his mom said that it was the best present he has ever gotten. Definitely will be recommending this to other families that have children with special needs ❤️

Superb Customer Service!!!! Great Product!

I purchased a new starter and the activation code was not working.

Fast efficient and friendly customer service came to the rescue.

Always has a sense of urgency when responding to my concern and it was resolved quickly.

My son loves moonlite so much. We bought so far 18 stories in total.

Moonlite is very appealing and educational.

A must have to all kids. Young and young at heart.

Kids love it

I'd give it five stars if I didn't have to buy a bundle to get the projector.

Special Effects

Overall the product was awesome. I was looking for the special effects like the floating stars, unicorns, etc. Is that a separate feature or within certain stories? Other than that reason, I gave a 4/5 because I was looking for the advertisement features.

I do not recommend this product

Want to return for full refund
Reviews Loaded
Reviews Added