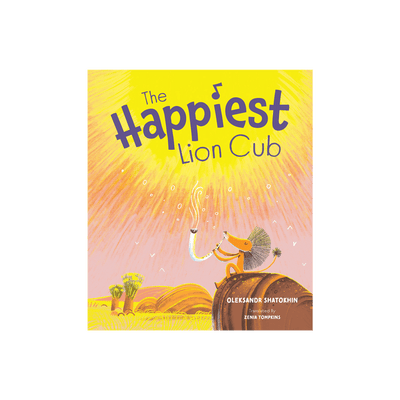 Paper Book
The Happiest Lion Cub
Author: Oleksandr Shatokhin
Illustrator: Zenia Tompkins
Ages: 3-7
Format: 40 Pages, Hard Cover
Language: English
Grade Level: Preschool & up
Publisher: ‎Red Comet Press (September 13, 2022)
A lion cub prince, with a passion for music, struggles with his destiny to be king.
In the savanna lands of Africa lives a lion cub who dreams of being a musician. But his father is against this desire because he expects his son to become king of all the animals. And, in order to become the king, he must learn how to growl menacingly, not how to play instruments and sing.
Will this lion cub really have to abandon his dreams to fulfill his destiny?