Classics Mega Bundle
MOONLITE STORYTIME PROJECTOR + 10 SINGLE STORIES
The Classic Stories Mega Bundle uses ambient music, playful sounds, and big, bright storybook images to tickle your child's senses. Moonlite Storytime creates a magical and unique bonding experience that children love, and parents look forward to, story after story.

Enjoy a Moonlite Storytime Projector and 10 outstanding stories from The World of Eric Carle, Disney, and Moonlite's Fairy Tales. Each story contains a picture disc and activation code that downloads the content onto your smart device.


Classic Stories Mega Bundle Includes:
● Moonlite Storytime Projector
● Goldilocks and the Three Bears
● The Three Little Pigs
● Hansel and Gretel
● Mickey and Friends A surprise for Pluto
● Mickey and Friends A Perfect Picnic
● Disney Winnie the Pooh - Better than Honey
● Disney Dumbo
● Disney Pinocchio
● Eric Carle The Very Busy spider
● Goodnight Moon
Age: 2-6
Your child will love hearing about the adventures of their favorite Disney characters as you read these iconic tales, brought to life in this fun, engaging, new way!
● Immerse yourself in the magic of storytime with the Moonlite Projector.
● 10 Moonlite stories will captivate your heart and imagination.
● Picture discs project vibrant storybook art onto the walls and ceiling of your home.
● Each story contains an activation code that downloads the content onto your smart device – stories on the go!
● Perfect for bedtime stories, traveling, family bonding, and creating cherished memories.
STORIES INCLUDED
Goldilocks and the Three Bears
In this classic tale, Goldilocks gets into mischief when she sneaks into the house of the three bears. 
The Three Little Pigs
Once upon a time, there were 3 little pigs who were sent out to seek their fortune - read on and find out how 1 huffing and puffing wolf turned up and caused all sorts of trouble!

Hansel and Gretel
In this child friendly adaptation of Hansel & Gretel,  discover what happens when a brother and sister get lost in the woods, and come upon a wonderful gingerbread cottage!

Disney Mickey & Friends: A Surprise for Pluto
One sunny morning, Mickey got a splendid idea: he would spend the day building a tree house with his friends! Right away, Mickey and the gang get to work sawing, hammering, and painting boards. Don't miss this heartwarming tale as Mickey and his friends work together to build the best tree house ever.
Disney's Mickey & Friends - A Perfect Picnic
It's springtime, and what better way to celebrate than with a picnic? Come along with Mickey and friends as they enjoy the beautiful day with great food and even better company.
Disney Winnie the Pooh: Better Than Honey
It's no secret that Pooh loves to eat honey, but when he visits Rabbit one morning and enjoys a smackerel of his honey, Rabbit asks if Pooh has ever tried anything new. Pooh thinks for a moment but can't come up with an answer! So Pooh decides to try some new things: he gardens with Rabbit, eats thistles with Eeyore, and even does chores with Kanga and Roo. But all the while, Pooh can't seem to get honey off his mind. Will Pooh ever be able to stop thinking about honey?

Disney Dumbo
A young circus elephant is born with comically large ears and given the cruel nickname Dumbo. One day at a show, he is taunted by a group of kids, inciting his mother into a rage that gets her locked up. After Dumbo's ears cause an accident that injures many of the other elephants, he is made to dress like a clown and perform dangerous stunts. Everything changes when Dumbo discovers that his enormous ears actually allow him to fly, and he astounds everyone at the circus with his new talent.
Disney Pinocchio
When the woodworker Geppetto sees a falling star, he wishes that the puppet he just finished, Pinocchio, could become a real boy. In the night, the Blue Fairy grants Geppetto's wish and asks Jiminy Cricket to serve as the wooden boy's conscience. But the naive and trusting Pinocchio falls into the clutches of the wicked Honest John, who leads him astray to the sinful Pleasure Island.

Eric Carle: The Very Busy Spider
Early one morning a little spider begins to spin her web on a fencepost and she doesn't stop until it is finished ...Alongside the visual excitement of Eric Carle's vibrant collages of familiar animals is the tactile experience of feeling the spider's web as it grows from a simple line into a complex and beautiful creation - this is a perfect story for reading aloud and sharing.

Goodnight Moon
In a great green room, tucked away in bed, is a little bunny. "Goodnight room, goodnight moon." And to all the familiar things in the softly lit room—to the picture of the three little bears sitting on chairs, to the clocks and his socks, to the mittens and the kittens, to everything one by one—the little bunny says goodnight.
In this classic of children's literature, beloved by generations of readers and listeners, the quiet poetry of the words and the gentle, lulling illustrations combine to make a perfect book for the end of the day.
How it works
Open the Moonlite App
How it works
Clip the projector to your phone (see supported devices)
How it works
Pop a story disk into the Moonlite Projector
How it works
Begin projecting and start your magical storytime!
AN IMMERSIVE READING EXPERIENCE
In-app sound effects complete the magical effect of your bedtime storybook projector experience; as kids listen to the stories, they'll develop their language skills, creativity and a love of reading and learning.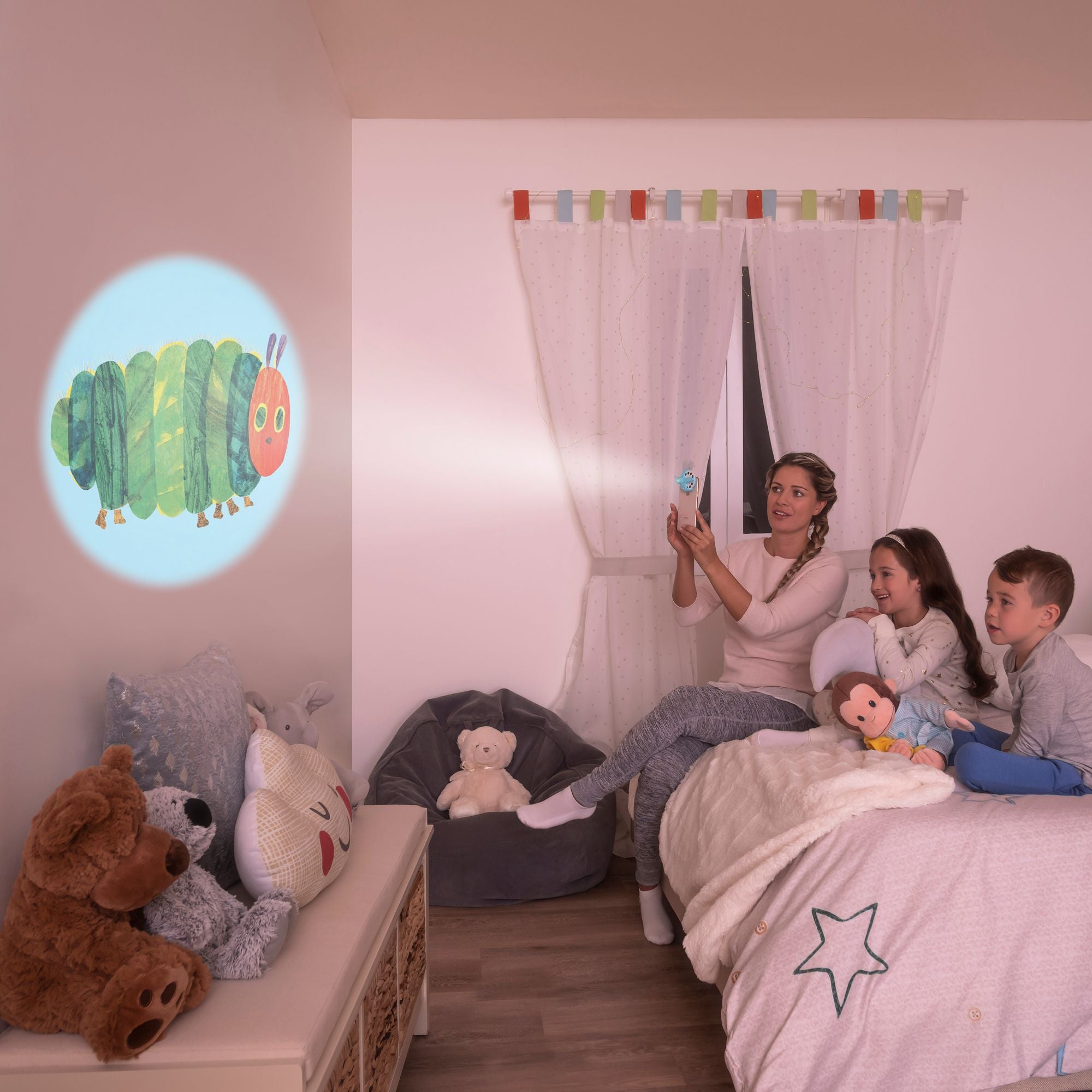 THE STORY COMES ALIVE WITH MOONLITE!
Clip the easy-to-use projector onto your smartphone (not included), slide the Moonlite's Picture Disc and project vibrant images onto any surface! Moonlite is lightweight and small enough to carry with you wherever you go.
DEVELOP A LOVE OF LEARNING
Adored by children and adults, award-winning Moonlite and the Picture Discs create an immersive reading experience that instills a love of learning at a young age. As kids follow along to their favorite stories, they develop their imagination, creativity, and language skills.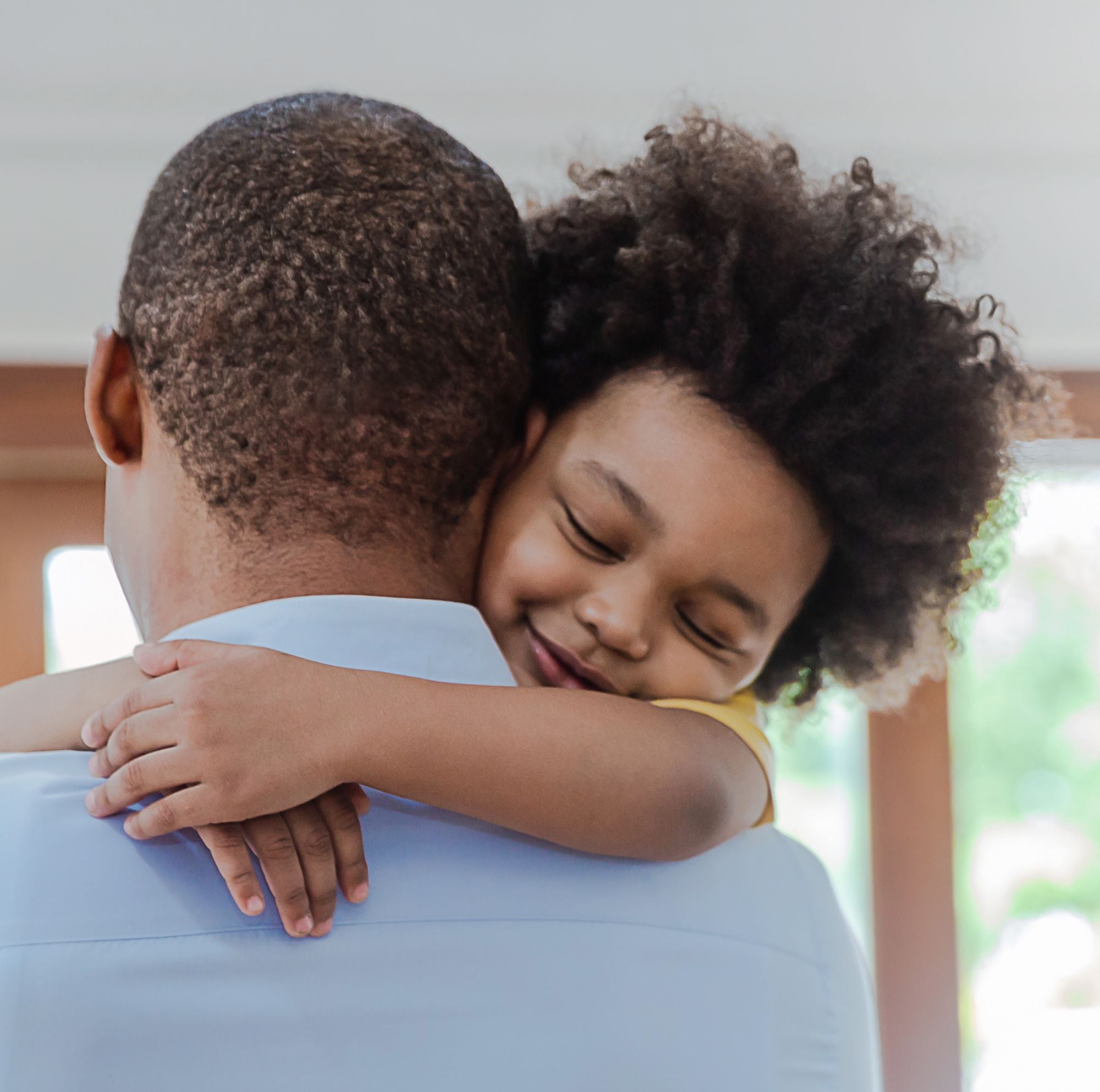 PARENTS ARE THE STORYTIME HEROES
Your kids will love to cuddle up as you read them the bright, colorful stories projected on the wall from your phone.
Finally … A Winning Bedtime Routine
I could never get my kids to go to sleep until I discovered Moonlite.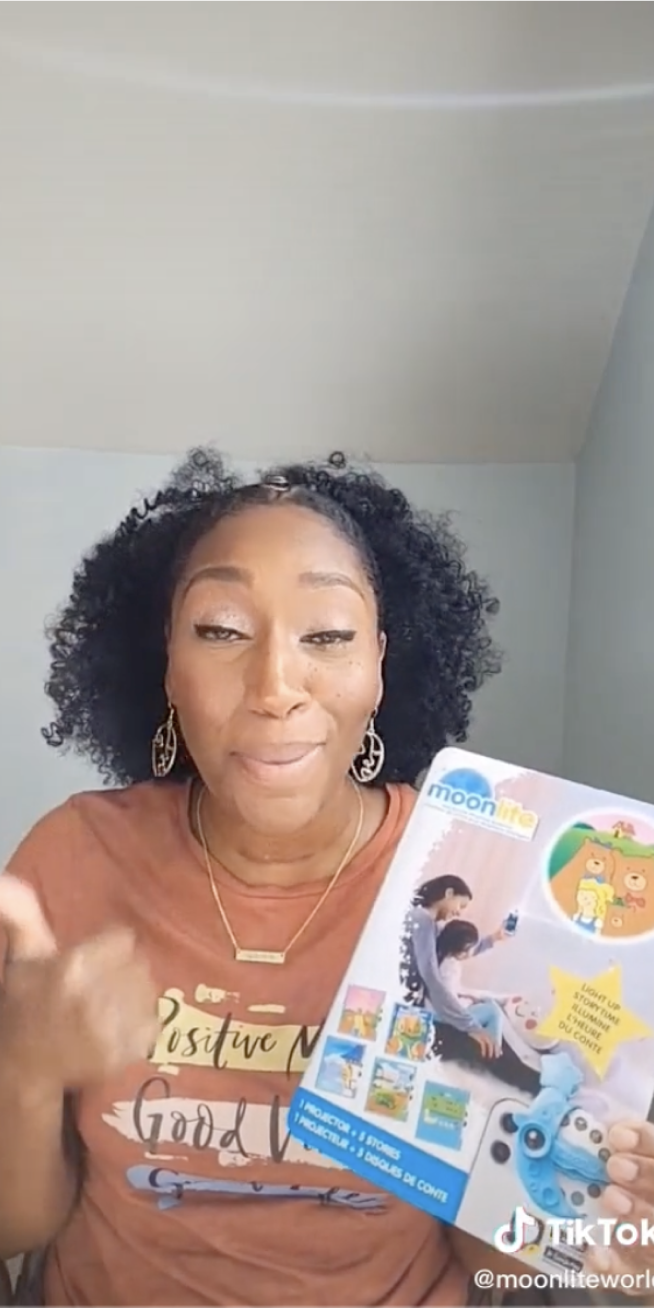 What is included in the Story Details?
The Story Details include a summary of the book, author and illustrator details, and copyright information.
How do I turn the sounds on/off?
They cannot be turned off. There are 3 sounds to choose from, or turn your phone volume off or all the way down.
What do I do if I still cannot hear any sounds?
Turn your phone volume up.
How do I adjust the brightness?
Open your story and then press the sun icon in the lower left corner. Then, adjust Screen Brightness & Projection Brightness.
What does the blue circle around the text mean?
That indicates the story word that has a sound. Press the word to hear the sound.
Press the screen and then the X button in the top left corner to exit the story.
SUBSCRIBE & SAVE
New stories delivered to your door every month.
Save $
Get stories delivered to your door every month.
Free Shipping
Track your order online.
Flexible
Easy to skip a month or cancel.